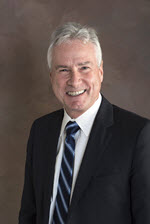 Welcome to Purdue University Fort Wayne!
Every moment you spend studying, engaging, and experiencing life at Purdue Fort Wayne helps you prepare for the next step of your future, whether that means entering the workforce or deepening your knowledge with graduate-level studies.
Your success is the top priority for every member of our faculty. When you need help, it's here for you-academic support for your courses, personal guidance for navigating life, career assistance for your future, and more. If you can't find something you need, ask us for help. That's why we're here.
As you attend classes, take time to engage with your professors. You know them as teachers, but people across the country and around the world recognize them as passionate researchers and respected scholars. Ask questions, meet them during office hours, and learn about their work. You might discover new paths to explore and exciting possibilities to consider that will ignite your curiosity.
Finally, remember that the college experience is more than books and classes. It's also about the people you meet and the activities you share. Get involved in student government or one of our many student organizations. Try your skills in intramural sports or other special-interest activities. Buff up your physique at the Fitness Center. Cheer on our Mastodons in NCAA Division I sports. Whatever you love doing, find it here on campus and dive in.
You will carry the memories of college for the rest of your life, so draw them big and bold on the canvas of your days at Purdue Fort Wayne.
Here's to your future. May you achieve and exceed every goal you set!
Sincerely,
Ronald L. Elsenbaumer
Chancellor